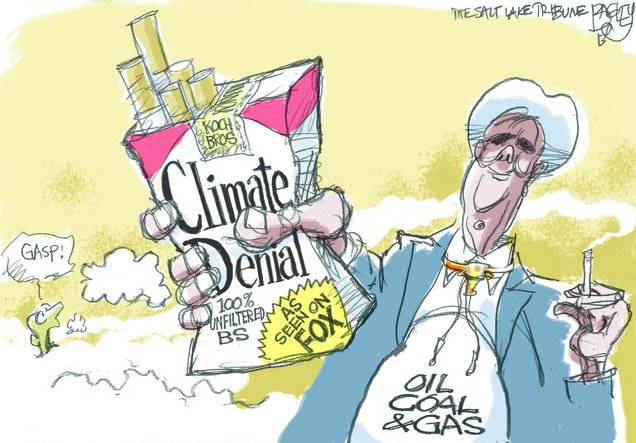 Paxton Drops Challenge as Exxon Mobil Probe Shifts says the Texas Tribune – strangely, Inside Climate News, normally so fascinated by Exxon related legal matters, doesn't seem to have covered it. The Washington Times offers Climate change prosecutors suffer setback as AG pulls Exxon subpoena, which appears to be much the same thing.
Virgin Islands Attorney General Claude E. Walker agreed Wednesday to withdraw his climate-related subpoena of ExxonMobil, a stunning reversal that delivered a blow to the Democratic-led effort to prosecute climate change dissent.
And so on. I just thought I'd mention it, since I haven't seen any of the Usual Suspects covering it. Of course the VIAG claim was always the least plausible and most opportunistically me-too of all the challenges, so its not too surprising he has wimped out at the first sign of trouble.
Refs
* Yet more Exxon drivel
* #exxonlied
* ExxonMobil sues Massachusetts AG over climate change investigation demand – Legal News Line
* Schneiderman's Climate Secrets: What is New York's Attorney General trying to hide? WSJ, not exactly an unbiased source (h/t: mt on facebook)
* Exxon's Accounting Being Investigated – Come On, Schneiderman Must Be Able To Get Them For Something – Timmy at Forbes in September
* The SEC Might Well Investigate Exxon's Reserves Booking – They Might Not Find Very Much Though – Timmy again
* Eric Schneiderman, New York's Attorney General, Resigns Amid Abuse Accusations.