Isn't this gorgeous?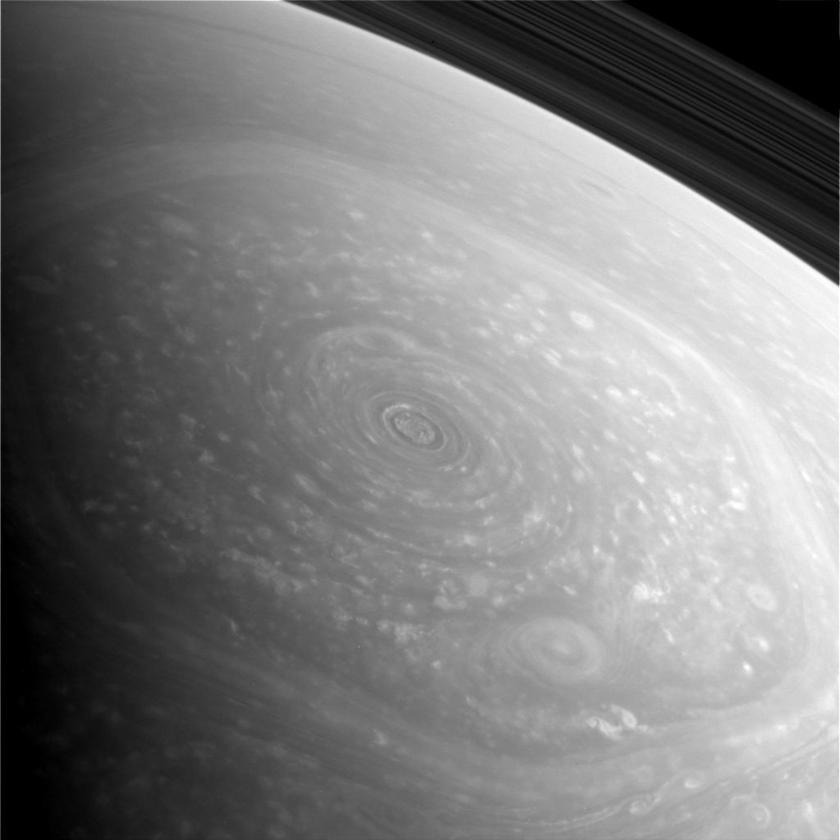 Its not new; BA blogged it last year, from Emily Lakdawalla, but I didn't notice. I forget why I noticed now. Its all fluid-dynamicsy of course; and it (or something very similar) can be recreated in the lab. There's another very nice image here.
I think its gorgeous partly because you don't expect hexagons. And note that this isn't the same sort of hexagon that you get from packed convective cells; that's a geometrical thing, and occurs because squishing circles together makes hexagons.
Refs